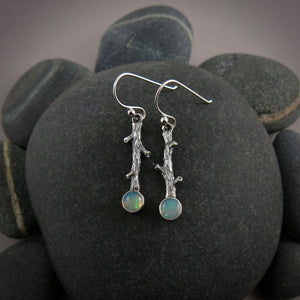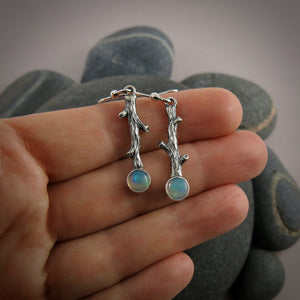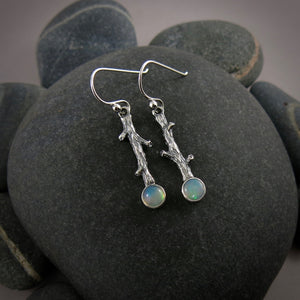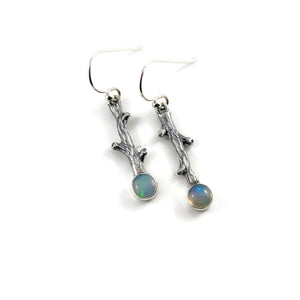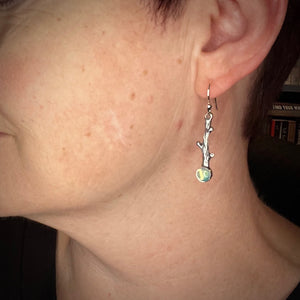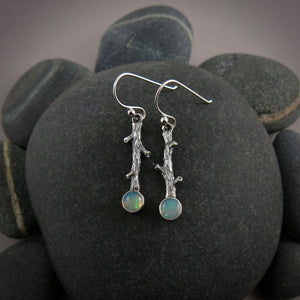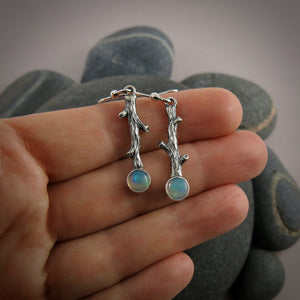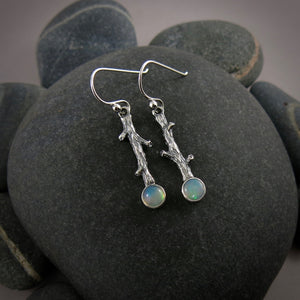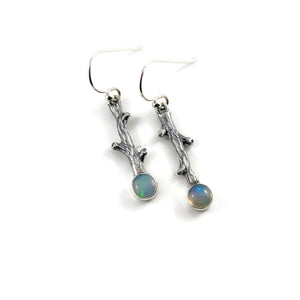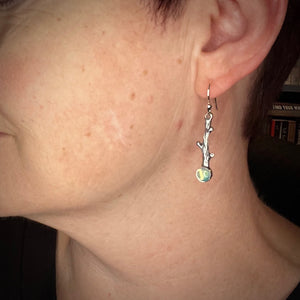 On Sale
Welo Opal Twig Earrings • Sterling Silver • Opulent Opals Collection
Add a little magic to your look with these eye-catching Welo Opal Twig Earrings! Handcrafted in sterling silver, these earrings are delicately detailed and the bezel-set Welo opals glow with a mystical light. Blackened and polished to perfection, these earrings will always leave a lasting impression.
Make a statement - wear them with pride!
 Product Details:
• These earrings are made to order.   Will ship within 5 business days of ordering.
• Sterling silver & natural Welo opals.
• Earrings measure ~1 1/4" long.