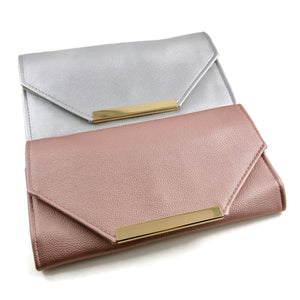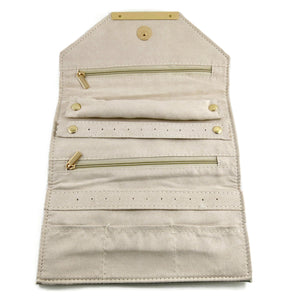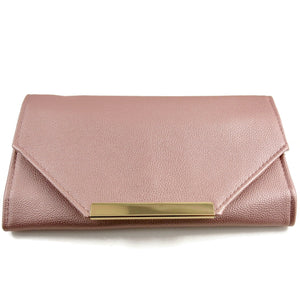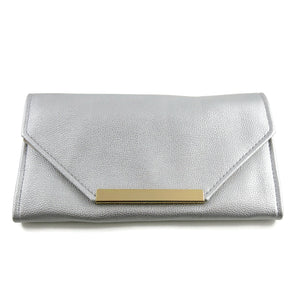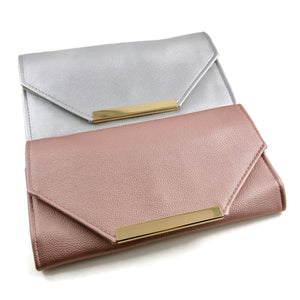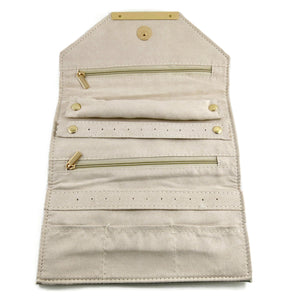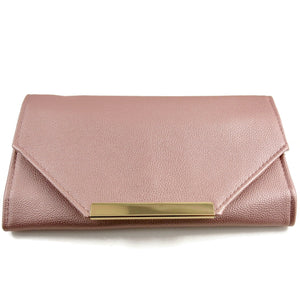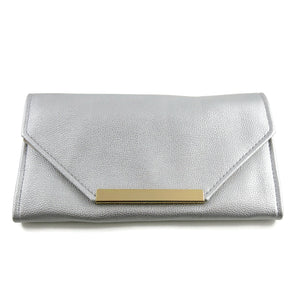 On Sale
Jewelry Travel Clutch • Vegan Friendly Jewelry Travel Case • Blush Pink or Silver Shimmer Leatherette Jewelry Travel Clutch
Make your travels easier with this Jewelry Travel Clutch. 
Crafted with luxurious leatherette, it comes in a classic blush pink or shimmery silver colour.  Inside it features a ring roll with snap closure, two zipper pockets, two rows for earrings (one with a removeable snap closure), plus a row of pockets divided into three sections to securely organize your accessories.
The outside features a gold-tone magnetic snap closure.
Enjoy a chic, worry-free way to store and transport jewelry.