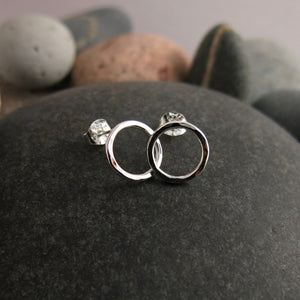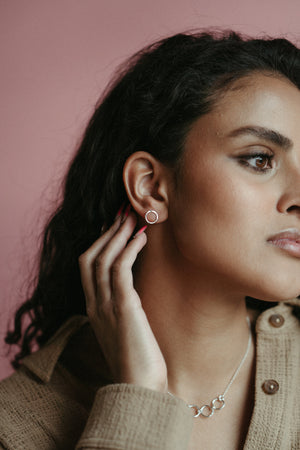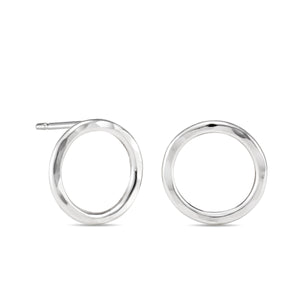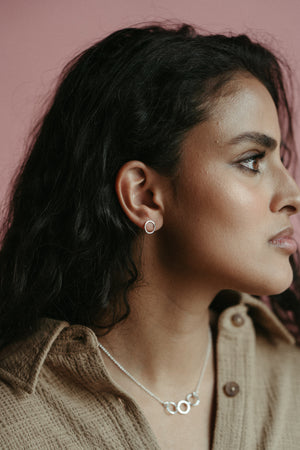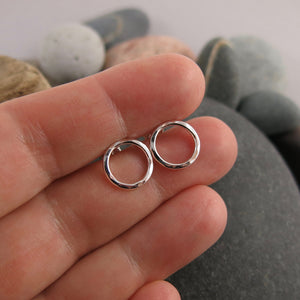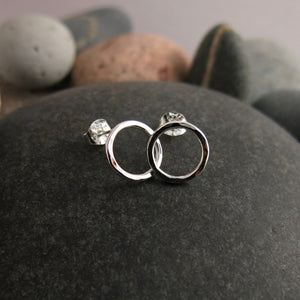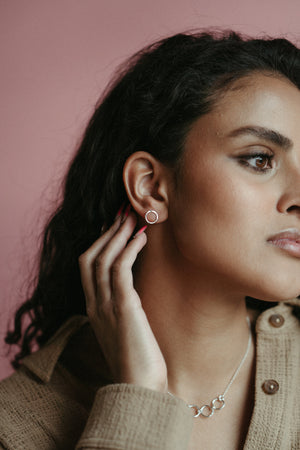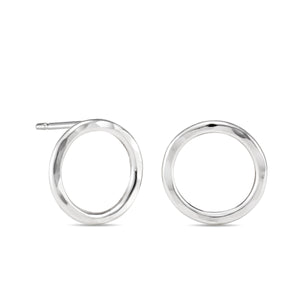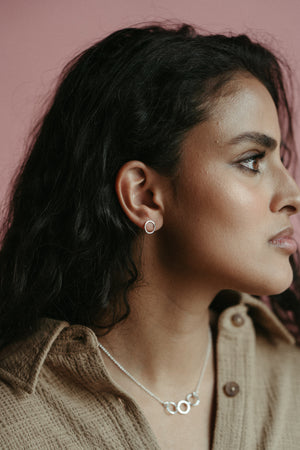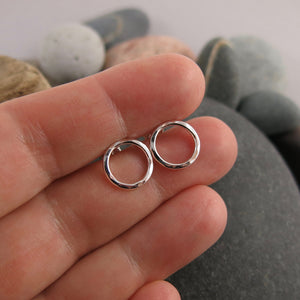 On Sale
Breathe Studs • Hammer Textured Sterling Silver
Continuums without beginning or end, circles remind us that we can begin again every moment, with each new breath.

Our Breathe Studs in sterling silver evoke so much with their simplicity.
Hammer textured to ensure sparkle and interest, these studs offer comfort and ease as a simple, beautiful pair.
Product Details:
•These earrings are ready to ship.  Will ship in 3 business days.
•Sterling silver.
•Circlets measure ~ 1cm in diameter.