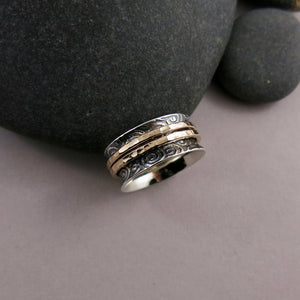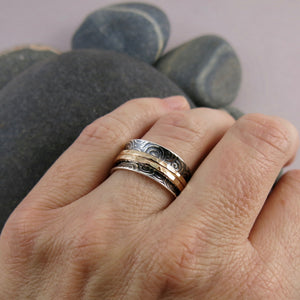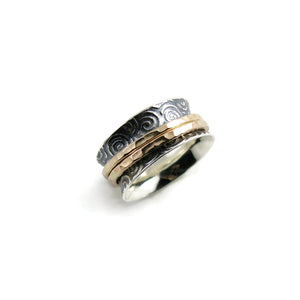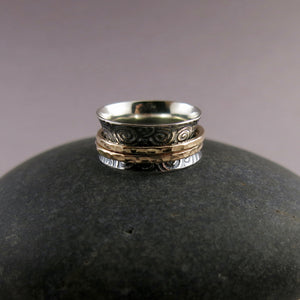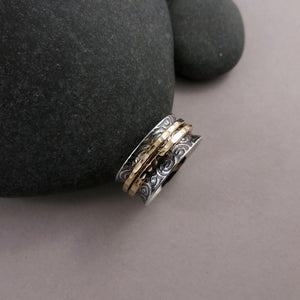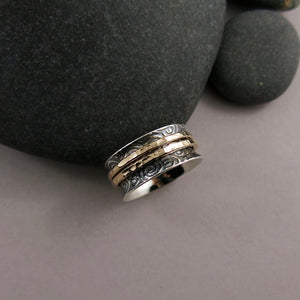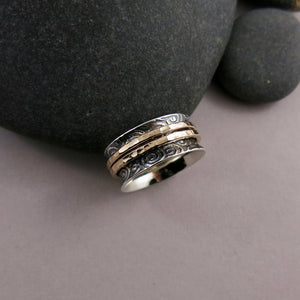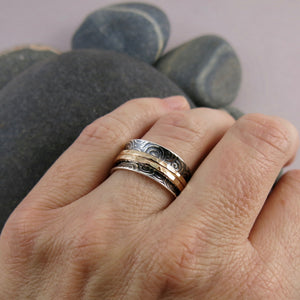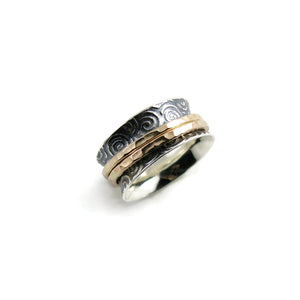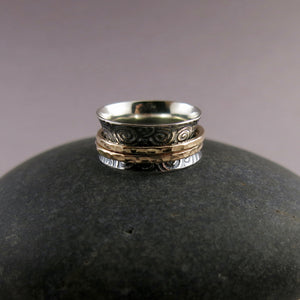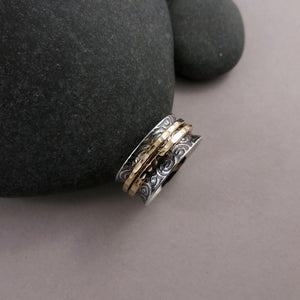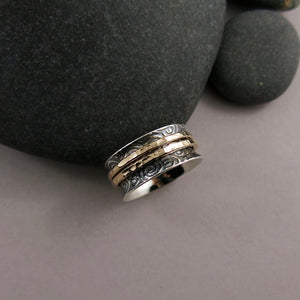 On Sale
Spiral Print Meditation Ring • Silver Band with Double Gold Filled Spinners
Step into a world of harmony and calm with our Spiral Print Meditation Ring!
This enchanting ring effortlessly combines the elegance of sterling silver with a captivating repeating spiral pattern, adding a touch of sophistication to your style. The two golden spinning bands not only exude grace but also work harmoniously to alleviate anxiety and enhance mindful focus.
Embrace the captivating power of spirals and explore a path of tranquility and self-discovery. 

Handcrafted with love and positive intention in our little Sunshine Coast studio in Sechelt, BC.
Product Details:
•This ring is made to order.  Will ship within 7 business days of ordering.
•Sterling silver & 14K gold fill.
•Ring measures ~3/8" (10mm) in width.