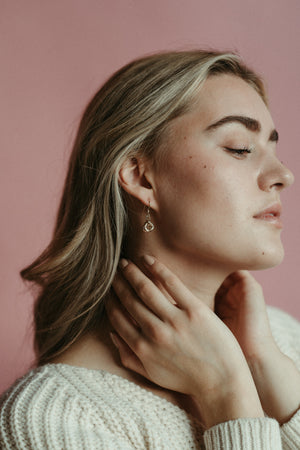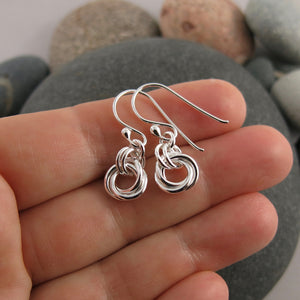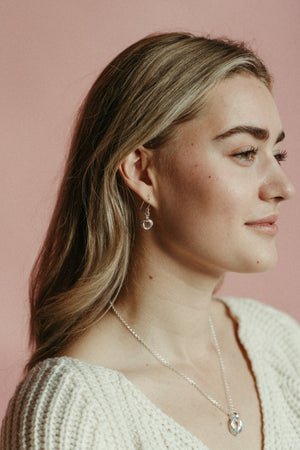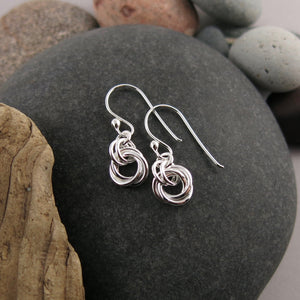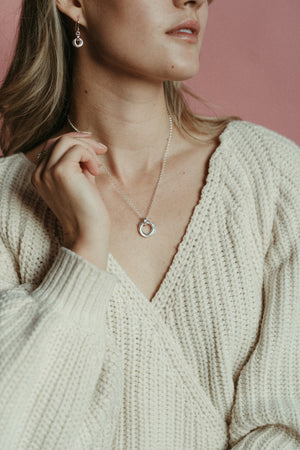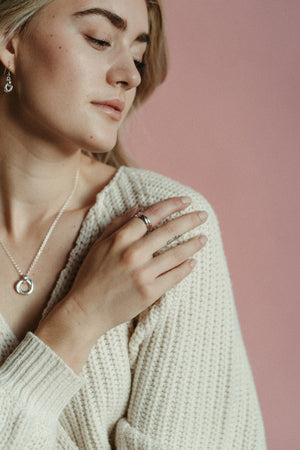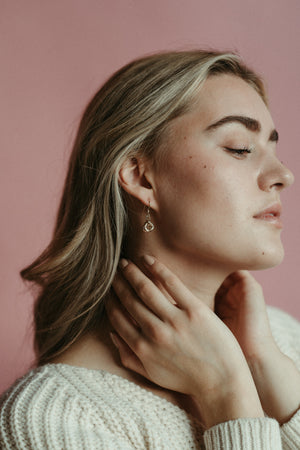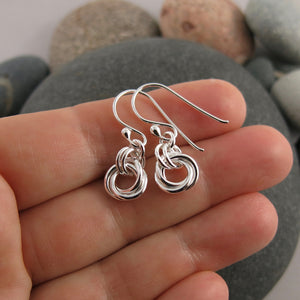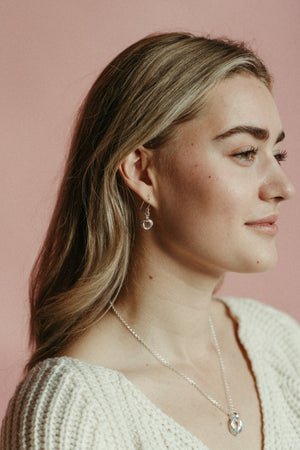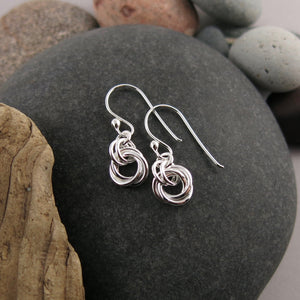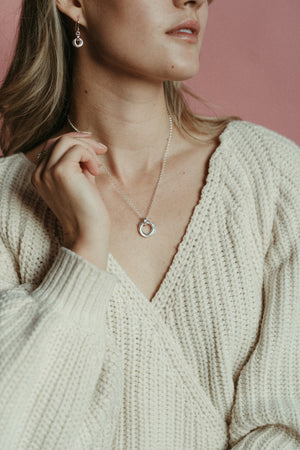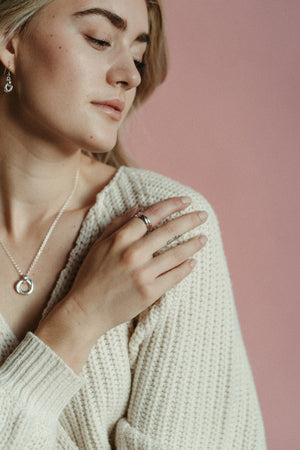 On Sale
Timeless Love Knot Earrings • Sterling Silver
No matter how far from your loved ones your travels take you, you can feel connected to them with our Timeless Love Knot Earrings. 
These sterling silver earrings feature an endless, or infinite knot crafted from smooth silver rings.  Each ring moves independently yet is inseparable from the others.
An ancient design in jewellery symbolizing connection and protection, the love knot is an elegant and meaningful motif.
Complete the look with a matching necklace and bracelet.
Product Details:

•These earrings are ready to ship.  Will ship within 3 business days of ordering.

•Sterling silver.
•Knots measure ~1cm (3/8") in diameter.  Total drop length ~1.5cm (5/8").