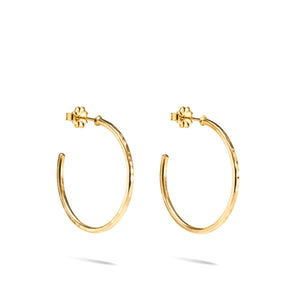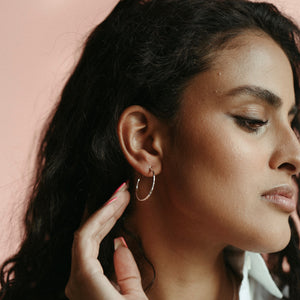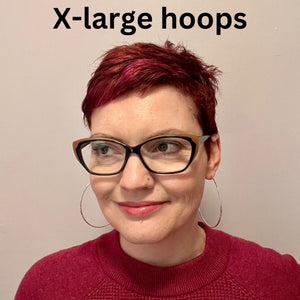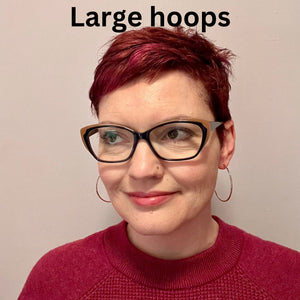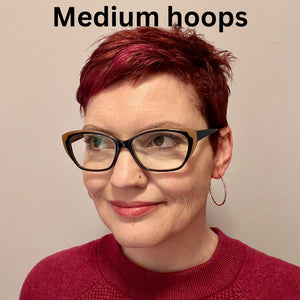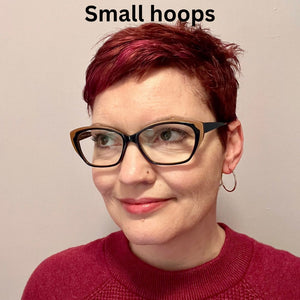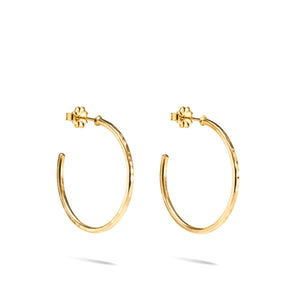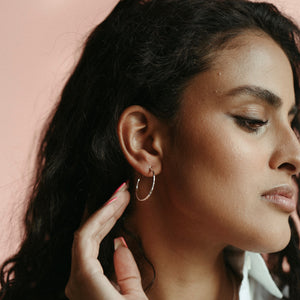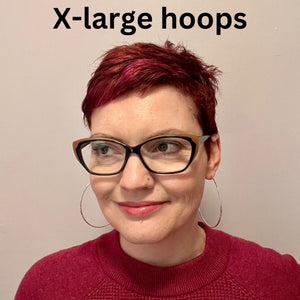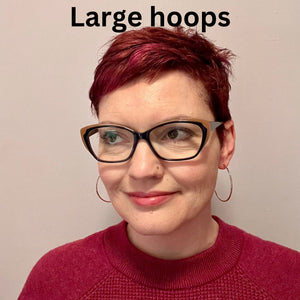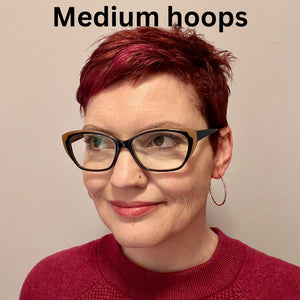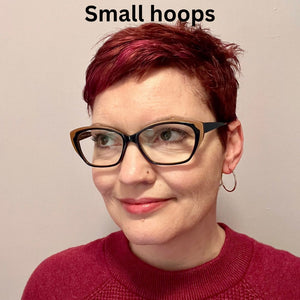 On Sale
Open Hoop Stud Earrings • Hammer Textured 14K Gold Filled Hoops
Open hoop studs are a jewellery staple.  Always in style, hoop studs are versatile and complement any outfit from jeans and a tee to office wear to a special occasion.
Our 14K gold filled hammer textured hoop studs combine versatility and beauty.  Catching the light and framing your face with elegance that is simply always in style.  Lightweight, durable and artisan made, these earrings are effortless.  
We've got these beauties in four different sizes to suit your mood (smallest size hoops shown in the pictures).
Models are wearing the hoops in silver for size reference.
Product Details:
•These earrings are made to order.  Will ship within 5 business days of ordering.
•14K gold fill.
•Hoops measure 1", 1.5", 2" and 2.5" in diameter.