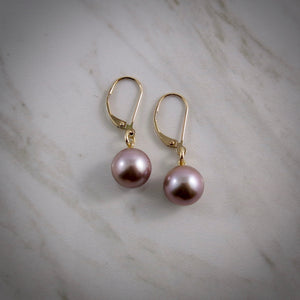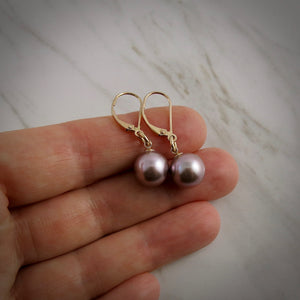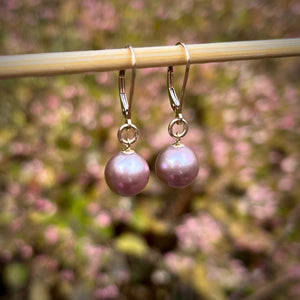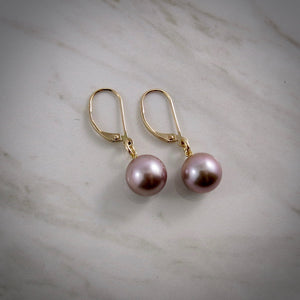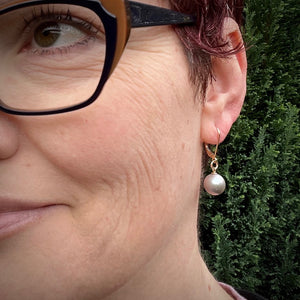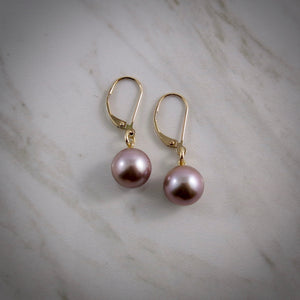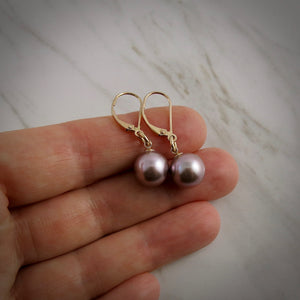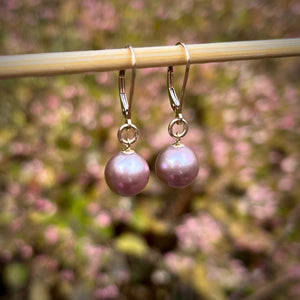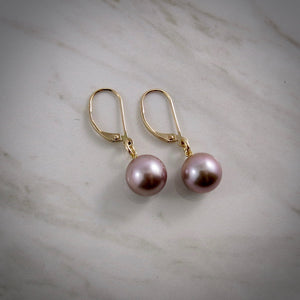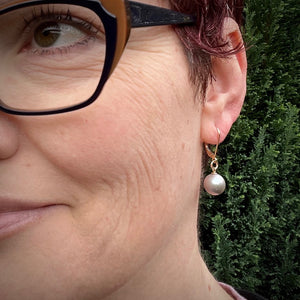 On Sale
AAA Lilac Edison Pearl Drop Earrings • 14K Gold
These stunning Lilac Edison Pearl Drop Earrings crafted with 14K gold will add a sophisticated and exclusive touch to any ensemble. 
These earrings feature beautiful and lustrous large lilac Edison pearls; dress these up or down, pearls are always in style.
Add an elegant and luxurious touch to any look with these timeless earrings. 
Model picture features the white Edison pearl earrings for size reference.
Product Details:
•These earrings are ready to ship.  Will ship in 3 business days.
•Solid 14K gold and cultured lilac AAA Edison pearls.
•Pearls measure ~10mm in diameter.
Edison pearls, a marvel in the world of cultured pearls, are renowned for their exceptional size, captivating luster, and unique colors. Named after Thomas Edison, they're cultivated using advanced pearl farming techniques, resulting in larger, rounder pearls with vibrant hues ranging from classic white to stunning shades like lilac and grey. Their rarity and remarkable beauty make them highly sought-after treasures in the realm of fine jewelry.