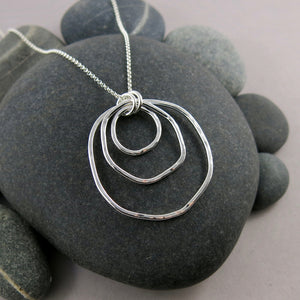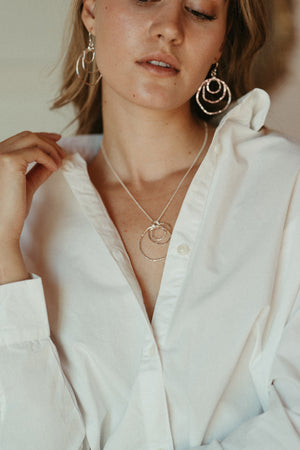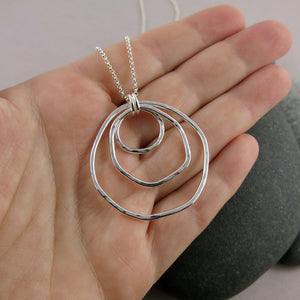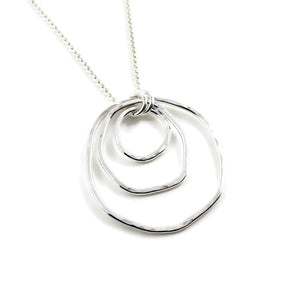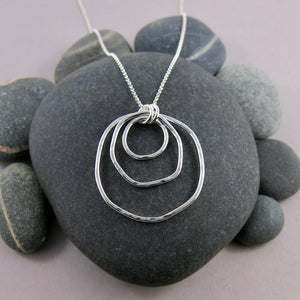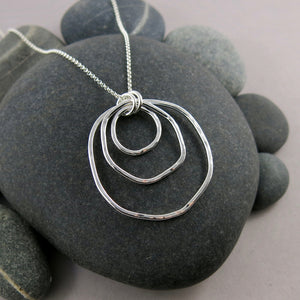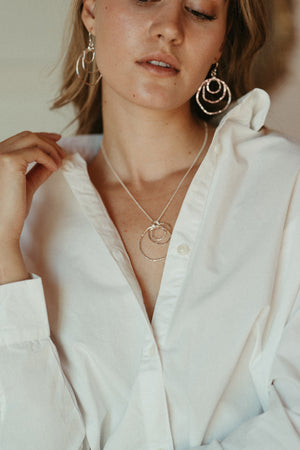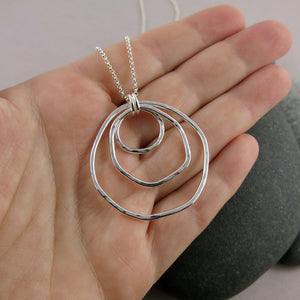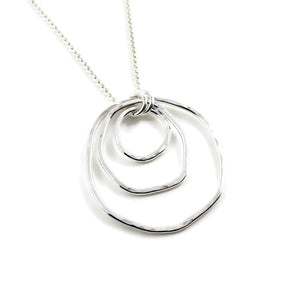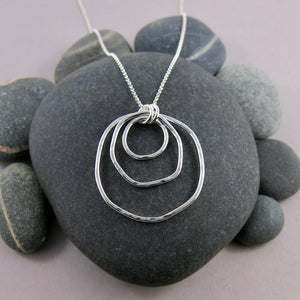 On Sale
Coast Nesting Trio Necklace • Hammer Textured Free Form Sterling Silver Necklace
Designed to connect you to a feeling of ease & contentment, our Coast Nesting Trio Necklace is an effortless, any-day piece.  
Inspired by the ocean tumbled rocks and tidal pools of our west coast beaches, this necklace features three nesting free form sterling silver elements suspended by smooth rings and a delicate, yet sturdy sterling silver rolo chain. 

Product Details:
•This necklace is made to order.  Will ship within 3-5 business days of ordering.
•Sterling silver.
•~1 5/8" in diameter at the widest point.
•Sterling silver rolo chain is 1.5mm in diameter.  
•Each link is hand forged and hand hammered.  Shapes will vary slightly.