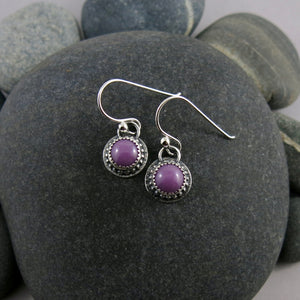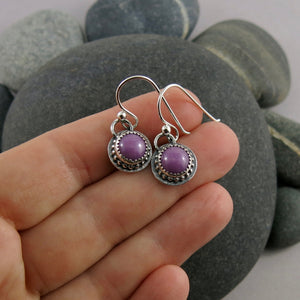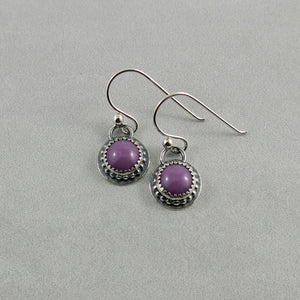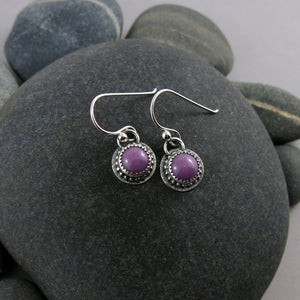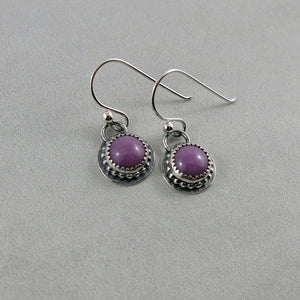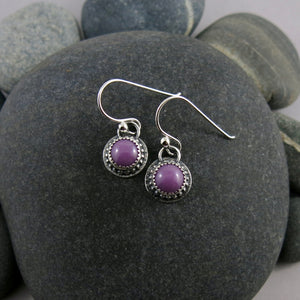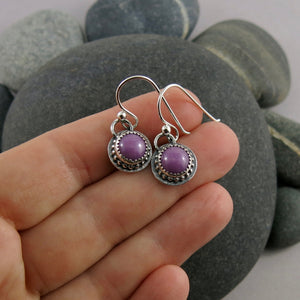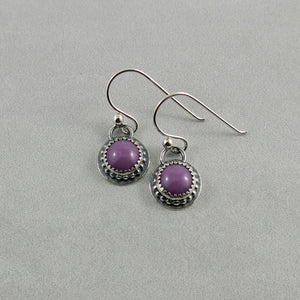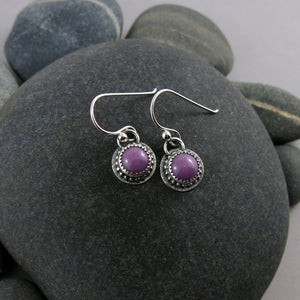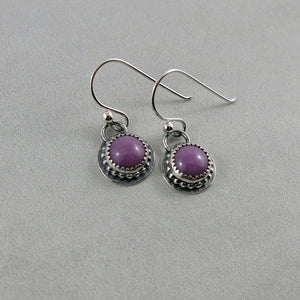 On Sale
Purple Dot Earrings in Sterling Silver
Serene, soft purple phosphosiderite gems adorn these beautiful, one of a kind earrings.
Rich with detail, these sterling silver earrings feature subtly textured frames, fine silver serrated bezels that hugs the gemstones in place, and beaded rings that surround the bezels.  The earrings have been oxidized and polished to reveal a beautiful contrast.  Hand crafted ear wires complete the design.
Handcrafted with love in our little Sunshine Coast studio in Sechelt, BC. 
Product Details:
•These earrings are ready to ship.  Will ship within 1-2 business days of ordering.
•Made with sterling silver, fine silver and natural phosphosiderite.
•Earrings measure ~1/2" in diameter.