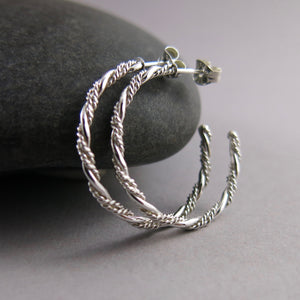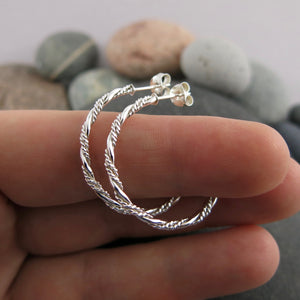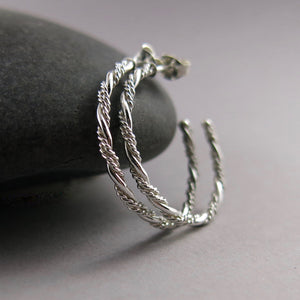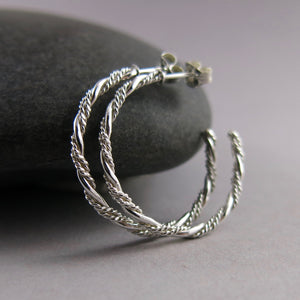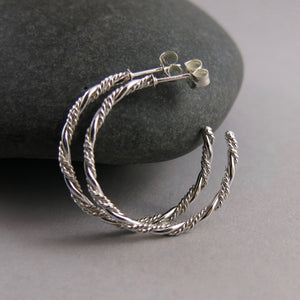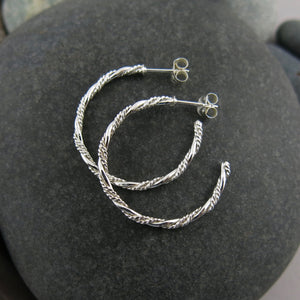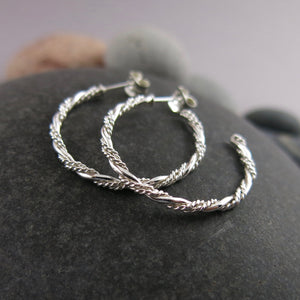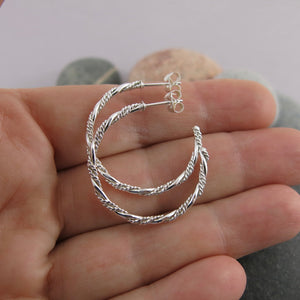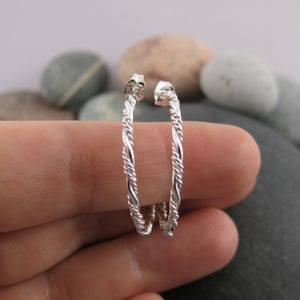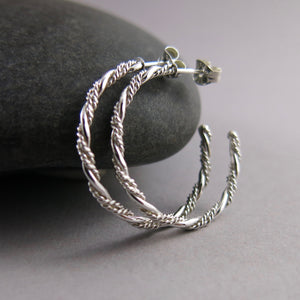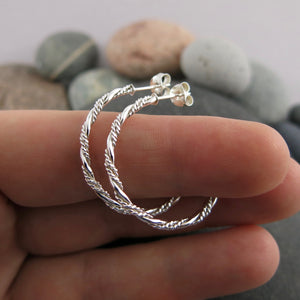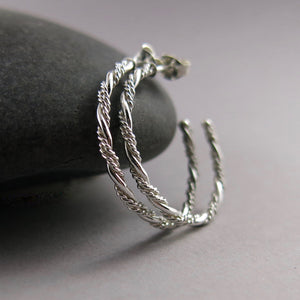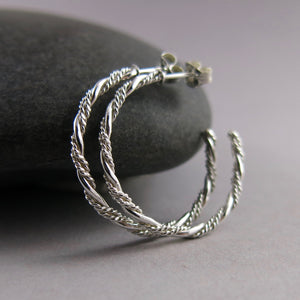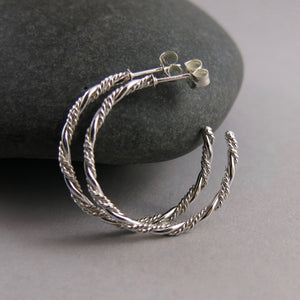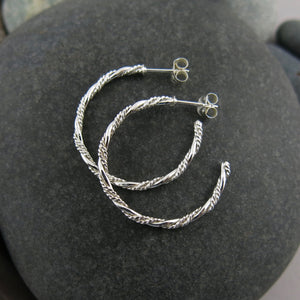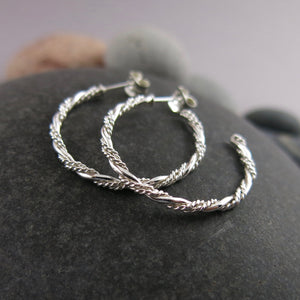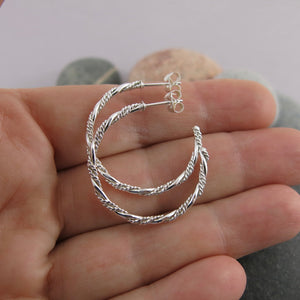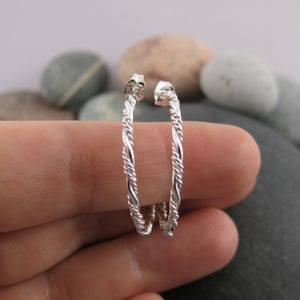 On Sale
Open Hoop Studs • Sterling Silver Ornate Twist Hoops
The open hoop stud is a classic jewellery staple.  Always stylish, these versatile earrings complement any outfit and move effortlessly from day to night.
Our Sterling Silver Ornate Twist Open Hoop Studs feature a delicate, decorative twisted pattern.  
Wearable to all of your events, fashionable but classic, designed and crafted to last more than a season.

Product Details:
•These earrings are made to order.  Will ship within 3-5 business days of ordering.
•Sterling silver.
•Hoops measure ~1" in diameter.